Miller Financial Services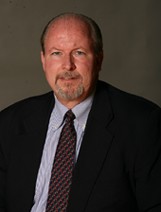 Welcome to Miller Financial Services, a full-service company focusing on retirement planning and estate conservation strategies.
As personal financial professionals, we can:
-Help you clarify and define your goals
-Recommend solutions that fit your needs
-Deliver timely information
-Explain how changing financial conditions affect you
-Monitor your financial progress
-Make investment planning easier
Feel free to browse our site. You'll find a variety of articles, calculators, and research reports that we hope will answer your questions or stimulate your interest.
If you have any questions, please call us at (716)946-8289 or e-mail us at kevin.miller@voyafa.com . We will be happy to help. We look forward to talking with you.

"Do not work to make a living, rather work to make a life. For the measure of succeeding, is your service in the strife. All you ever leave behind you, when your soul has crossed the bay, is the good you've done for others. You must go, but it will stay!"
Wilfred A. Peterson
This article offers ideas that could help online shoppers protect themselves from cyber criminals and scams.

Staying disciplined in building a well-constructed portfolio over time can help carry investors through the market's rough spots.

The S&P 500 Index ended 2022 down 19.4%. Midsize and smaller companies also lost ground but generally held their value better than large companies. This article explains why holding stocks in companies of different sizes can help diversify a portfolio.

Leaving a job? Discover four options that are often available for managing funds in an employer-sponsored retirement plan.