Miller Financial Services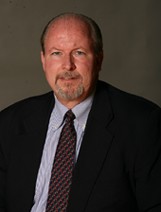 Welcome to Miller Financial Services, a full-service company focusing on retirement planning and estate conservation strategies.
As personal financial professionals, we can:
-Help you clarify and define your goals
-Recommend solutions that fit your needs
-Deliver timely information
-Explain how changing financial conditions affect you
-Monitor your financial progress
-Make investment planning easier
Feel free to browse our site. You'll find a variety of articles, calculators, and research reports that we hope will answer your questions or stimulate your interest.
If you have any questions, please call us at (716)946-8289 or e-mail us at kevin.miller@voyafa.com . We will be happy to help. We look forward to talking with you.

"Do not work to make a living, rather work to make a life. For the measure of succeeding, is your service in the strife. All you ever leave behind you, when your soul has crossed the bay, is the good you've done for others. You must go, but it will stay!"
Wilfred A. Peterson
Probate can result in added expenses and delays when settling an estate. Read about four ways to avoid the probate process.

Millions of U.S. workers voluntarily left their jobs in 2021. Here are some things to keep in mind if you're considering quitting.

States hold unclaimed property for about one in 10 Americans. Here are some online resources that may help you find out if you're one of them.

Did you know that a mutual fund prospectus provides key details about the fund? This article offers an overview of information in a prospectus.
Knowing your likely life expectancy is an important factor in making long-term financial plans.

Estimate the potential cost of waiting to purchase a long-term care insurance policy.

How much life insurance would you need to produce a sufficient income stream for your family?

Calculate the rate of return you would have to receive from a taxable investment to realize an equivalent tax-exempt yield.