Miller Financial Services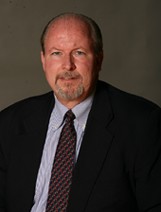 Welcome to Miller Financial Services, a full-service company focusing on retirement planning and estate conservation strategies.
As personal financial professionals, we can:
-Help you clarify and define your goals
-Recommend solutions that fit your needs
-Deliver timely information
-Explain how changing financial conditions affect you
-Monitor your financial progress
-Make investment planning easier
Feel free to browse our site. You'll find a variety of articles, calculators, and research reports that we hope will answer your questions or stimulate your interest.
If you have any questions, please call us at (716)946-8289 or e-mail us at kevin.miller@voyafa.com . We will be happy to help. We look forward to talking with you.

"Do not work to make a living, rather work to make a life. For the measure of succeeding, is your service in the strife. All you ever leave behind you, when your soul has crossed the bay, is the good you've done for others. You must go, but it will stay!"
Wilfred A. Peterson
Do you understand how working in retirement can affect your Social Security benefits? Read this article to find out.

This article looks at how a recession is officially determined and some current indicators that suggest strength or weakness in the U.S. economy.

Think celebrities are way ahead of the curve when it comes to planning their estates? Many have died with no or inadequate estate plans.

Donating to charity can make a difference at any time of the year. But taking a strategic approach, possibly as part of your year-end tax planning, could offer tax benefits and potentially increase your ability to give. This article provides an overview of various tax-advantaged giving strategies.