Voya Financial Advisors, Inc.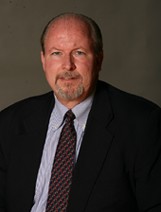 Welcome to Miller Financial Services, a full-service company focusing on retirement planning and estate conservation strategies.
As personal financial professionals, we can:
-Help you clarify and define your goals
-Recommend solutions that fit your needs
-Deliver timely information
-Explain how changing financial conditions affect you
-Monitor your financial progress
-Make investment planning easier
Feel free to browse our site. You'll find a variety of articles, calculators, and research reports that we hope will answer your questions or stimulate your interest.
If you have any questions, please call us at (716)946-8289 or e-mail us at kevin.miller@voyafa.com . We will be happy to help. We look forward to talking with you.

"Do not work to make a living, rather work to make a life. For the measure of succeeding, is your service in the strife. All you ever leave behind you, when your soul has crossed the bay, is the good you've done for others. You must go, but it will stay!"
Wilfred A. Peterson
This Cash Flow Analysis form will help you weigh your income vs. your expenses.

This calculator can help you estimate your annual federal income tax liability.

Estimate how much would remain after paying income taxes and penalties if you took an early distribution from a retirement plan.

Use this calculator to estimate how much income and savings you may need in retirement.