Voya Financial Advisors, Inc.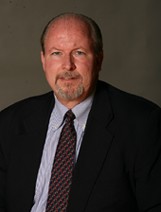 Welcome to Miller Financial Services, a full-service company focusing on retirement planning and estate conservation strategies.
As personal financial professionals, we can:
-Help you clarify and define your goals
-Recommend solutions that fit your needs
-Deliver timely information
-Explain how changing financial conditions affect you
-Monitor your financial progress
-Make investment planning easier
Feel free to browse our site. You'll find a variety of articles, calculators, and research reports that we hope will answer your questions or stimulate your interest.
If you have any questions, please call us at (716)946-8289 or e-mail us at kevin.miller@voyafa.com . We will be happy to help. We look forward to talking with you.

"Do not work to make a living, rather work to make a life. For the measure of succeeding, is your service in the strife. All you ever leave behind you, when your soul has crossed the bay, is the good you've done for others. You must go, but it will stay!"
Wilfred A. Peterson
Learn more about Individual Coverage Health Reimbursement Arrangements and how they may help small businesses offer employee health coverage.

Find out how individual impact bonds may allow investors to preserve principal and generate income while supporting activities that are important to them.

Discover how indexed annuities work, including the risks and potential benefits of purchasing an indexed annuity contract.

Solo 401(k) plans and SEP IRAs may help small-business owners and the self-employed shelter more income from taxes and save for the future.
Estimate of the maximum amount of financing you can expect to get when you begin house hunting.

Use this calculator to estimate the federal estate taxes that could be due on your estate after you die.

Estimate the potential cost of waiting to purchase a long-term care insurance policy.

This calculator can help you determine how soon you can pay off your mortgage.